Windows 11 Launch: New UI, Android Apps, 5g support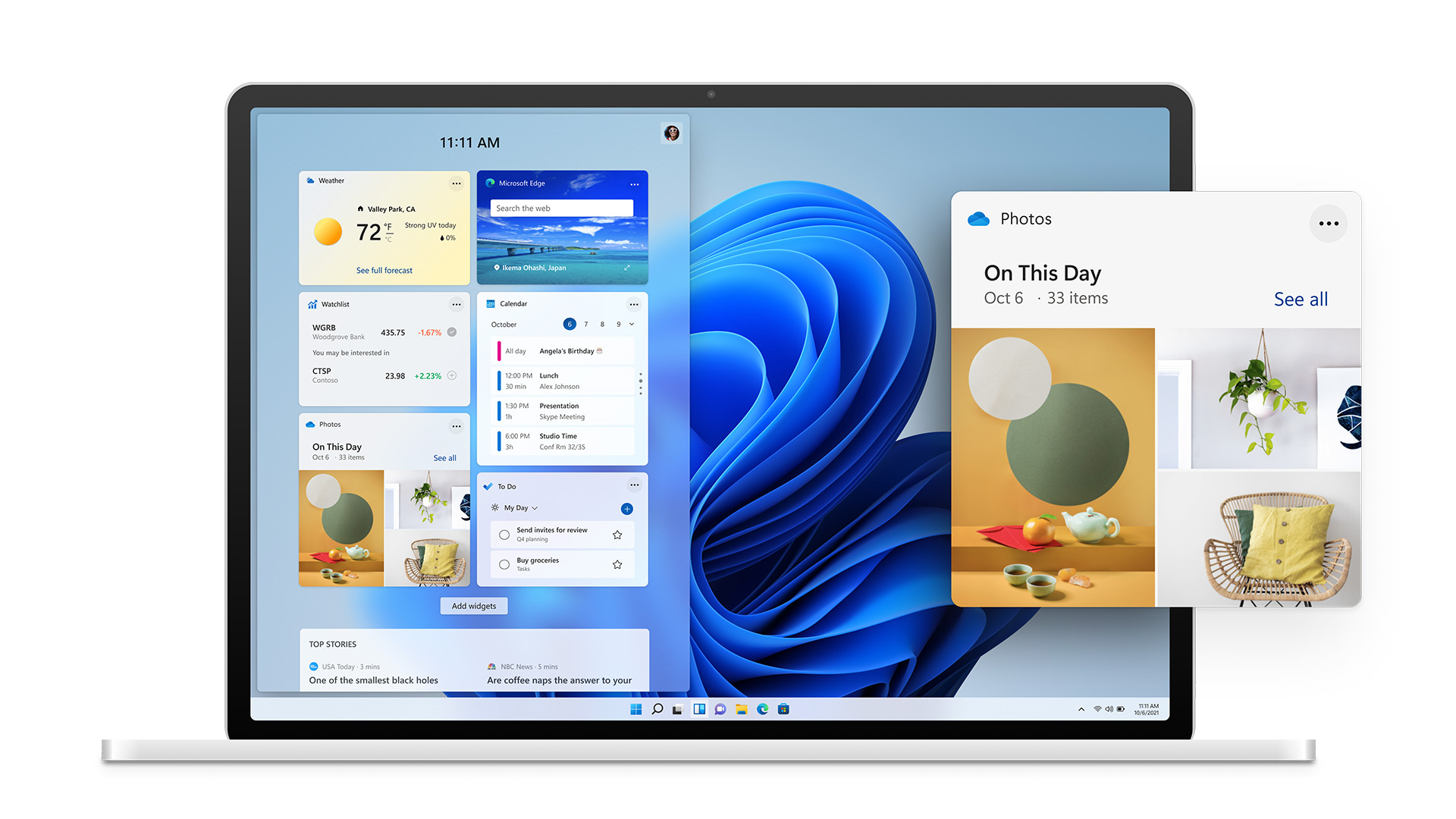 Windows 11 is live: Android apps + 5g support, New UI and great news for developers
Windows 11 Update is Live. It's 5:32 pm in London and Windows 11 update is live on the official website of Microsoft. Windows hinted about its new update in a recent video and people loved it. As the update is live Windows users can really experience it now. Windows 11 new user interface looks way better and comforting than Windows 10. Microsoft said that currently Windows 10 is being used in 1.3 billion devices. Microsoft also announced a new Microsoft store and support to more types of apps now. Microsoft will also support Android apps from the Amazon Store.
Read more: Elden Ring and its launch news
Windows 11 System Requirements
Processor – 1 gigahertz or faster with 2 cores or more on a compatible 64-bit processor or System on a Chip (SoC).
Memory – 4 GB RAM
Graphics Card – DirectX 12 compatible graphics / WDDM 2.x
Storage – 64 GB or larger storage drive
System firmware – UEFI, Secure Boot Capable
Display – High definition (720p) display that is greater than 9" diagonally, 8 bits per colour channel
Windows 11 Android Apps
Windows announced it will start supporting Android apps with Windows 11 update. However, Microsoft mentioned that the apps can be downloaded from the Amazon Store for now. Everyone's favourite Google Play Store has to wait, it seems. But if the Android app support is coming to Windows 11 then there is a high possibility that in the future Google Play Store apps might be available for Windows users as well.
New UI and Features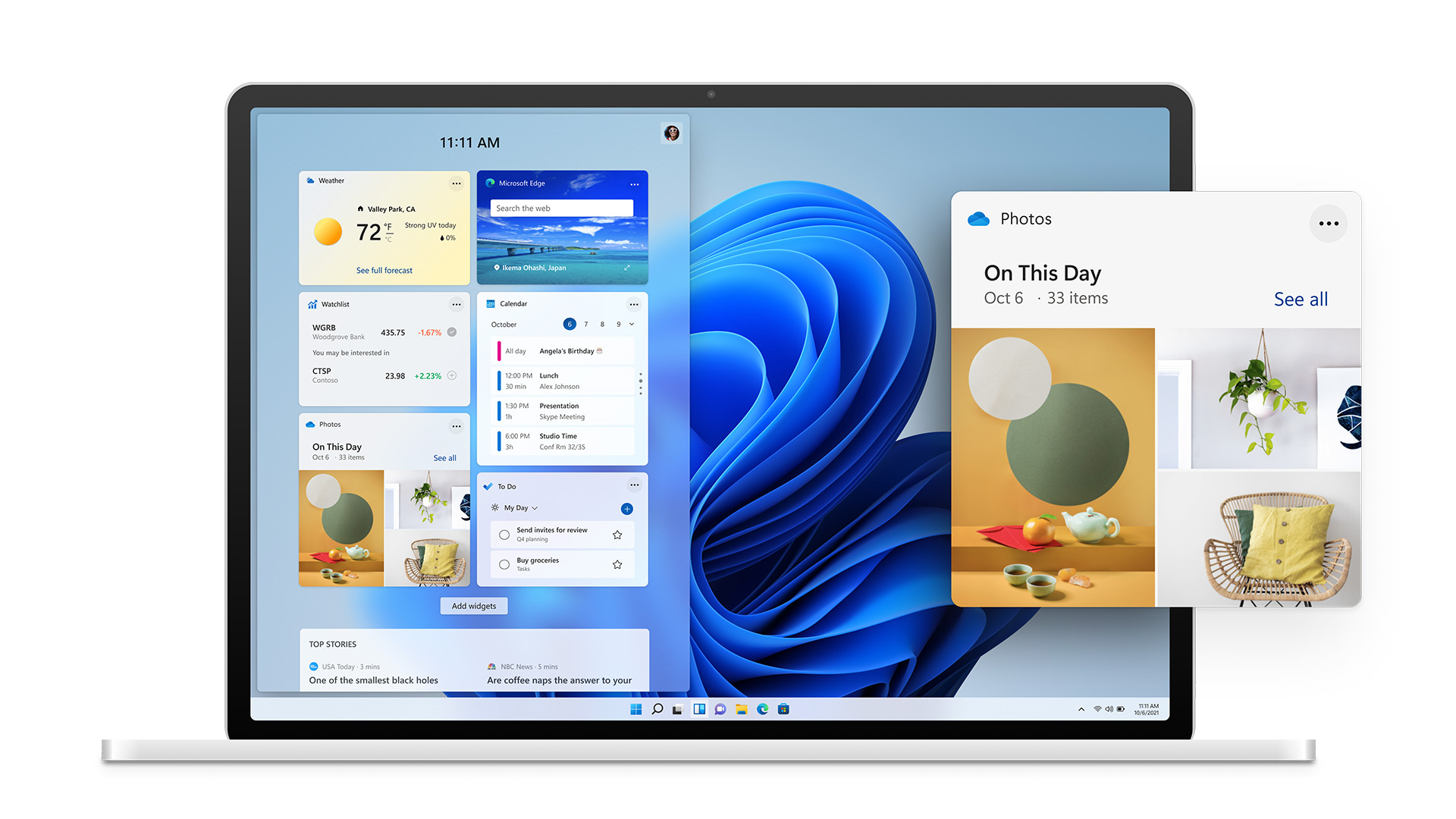 Windows 11 will feature new User interface with more control to the user. In few pictures Windows menu tab is seen in the corner while in the others it is seen in the middle. Maybe, they are trying a same setup as Apple i.e. all the widgets in the middle of the screen, or they may let the user control where to place the widgets. In both the ways it is new.
A snap feature is also added to the maximize button to quickly snap the window in a side of the screen that the user prefers. Earlier for this you have to use Windows key + arrow key for the direction in which you want to shift your current window.
Microsoft Store will be available with new features, but for now it is announced that New Microsoft Store will be available to Windows Insider first.
Presence, that can detect Human distance from the device. Might be helpful in gesture control.
Wi-Fi 6E for Wi-Fi 6E compatible hardware device.
Internet Explorer is disabled.
Developer Centric Update
With Windows 11 Microsoft is trying to be more developer centric. It is increasing its list of compatible formats in Microsoft Store as well as it is also focusing on drawing more developers towards Windows 11. Microsoft CEO Satya Nadella announced that Windows will share more revenue with the developers. Here is the confirmation, Microsoft stated in new launch that they will have more revenue sharing options and this includes keeping 100% when you bring own commerce store for the Store for apps.
PWABuilder3 can build PWA from any web apps in minutes. Webview2 is also available in new update for building hybrid apps.
Microsoft Edge DevTools are also included in this new Update. Windows App SDK will let developers integrate Windows 11 feature in new apps while still serving to the large audience of Windows 10. Windows App SDK 0.8 is stable release and can be used for production. Windows App SDK 1.0 is planned for next time. WinUI3 will help you design your apps easily.
Apps for Windows on ARM can also be made using the new ARM64 Emulation Compatible tool.
Windows 11 Games GDK(Game Development Kit)
I am really glad, finally, this is happening. Microsoft announced that their Game Development Kit will be available for the public for free on GitHub. This GDK will really boost PC games experience. It will contain common tools, libraries and required documentation to build the games for the PC. Game Stack which was made available to the public for gaming resources will now feature GDK as well. Game Stack is a platform to create, publish, monetize ad scale their games.
Game play technologies previously available to Xbox will now be available to Windows 11 users as well. Technologies like DirectStorage. AutoHDR will help in automatically updating the graphics with enhanced lighting and colour.
Detailed Update
Cortana will not start automatically on boot and will not be pinned to Taskbar by default.
Auto HDR with HDR monitor.
Evolved News and Interests with new functionalities.
Tablet Mode is removed.
Lots of changes in Taskbar.
Timeline is removed.